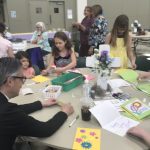 Sunday Mornings at 9:15 AM
We have a wonderful curriculum which allows us to span the ages of children 3 to 12 years old. There are Bible verses to learn and Faith points to focus on each week.
FUN EVENTS FOR KIDS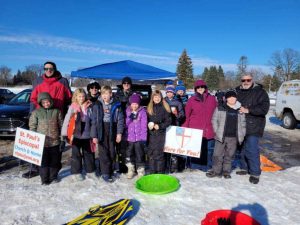 We have occasional parties for the children, host field trips on some Sunday afternoons, and encourage the children to attend parish events with their families.
MISSION AND SERVICE
As part of our Church School curriculum, we participate in mission and service projects that teach the children the importance of caring for others. During Vacation Bible School each year, we pick a specific group to assist through donations or the making of blankets. We help with the sorting and delivery of the Thanksgiving Baskets and purchase, wrap and deliver gifts for the Angel Tree Project.
Sunday Mornings at 9:15 AM
At St. Paul's, we  believe that one never outgrows the joy of learning.  The Adult Forum provides a safe place for honest questions and heartfelt discussion on topics related to our Christian journeys:  How was Scripture handed down to us?  How might Christians think about other world religions such as Buddhism or Islam?   Why does God allow suffering in the world?  How does forgiveness lead to life-transformation?  In addition to wrestling with themes such as these, we also share our life experiences as we consider the message of the Gospel found in the books of Holy Scripture.  We aren't interested in stuffy intellectualism, and no prior knowledge of the Bible is needed.  But we are interested in growing in the knowledge of God and of his activity in our world.  Adult Forum at St. Paul's is a place where we are drawn together by our love for God and for one another.  You are warmly welcomed!