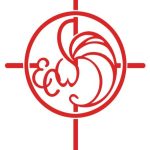 The Women of St. Paul's Episcopal Church (ECW):  All women of St. Paul's Episcopal Church are members of this group, and all other women who are interested in the purpose of this organization may become members.  All women are welcomed and encouraged to fellowship and work with us in many capacities.
General Membership Meetings will be held on the second Saturday of each month September through June--except January and February when we will not meet.  All meetings will be held at St. Paul's church unless otherwise announced.
*The purpose of this organization is to relate the entire womanhood of the parish to the end that each woman may find her place in  the parish family.
*This includes cooperation and affiliation with the Episcopal Church Women (ECW) of the Diocese of Michigan and the Episcopal Church, USA.
*This includes providing spiritual renewal through speakers, music, field trips and outreach for all the women of St. Paul's Episcopal Church and their friends.
*  This includes a desire to serve the children and youth, plus give support to the altar and chancel area of St. Paul's Episcopal Church.
*  This includes worshipping together at St. Paul's Holy Eucharist & Healing Service and at St. Paul's Holy Eucharist Sunday service.
*For more information, contact Sandra Kilian, President.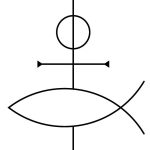 The Greek word Koinonia (Coin-oh-nee-ah) appears 19 times in most editions of the Greek New Testament. In the New American Standard Version, it is translated as "fellowship" twelve times and in the other seven instances, it is translated as "sharing", "participation", or "contribution."
St. Paul's Koinonia Fellowship Groups are small groups of 6 to 12 parishioners who meet together monthly in each others' homes for fellowship, sharing, and prayer. Because of their small size it is possible to get to know the other members of a group much more closely than is possible when contact is limited to Sunday services. The expression of the love of Christ in many forms and a mutual trust among group members are the standard in the Koinonia program. Format and meeting times vary somewhat from one group to another, depending on the desires and needs of the group. Periodic contact is maintained between group leaders to share group experience which might be mutually beneficial. Otherwise, the groups are independent.
Koinonia Groups are organized for a one-year period and all groups are reorganized into new groups each May. Anyone interested in joining a group or organizing a new group may contact Koinonia Fellowship Chairmen Sue Hammett or Sandra Kilian through the church office at any time during the year. New members are always welcome in every group and new groups will be organized whenever the need arises.
New members of St. Paul's are encouraged to join a Koinonia Group, either as individuals or as couples, in order to greatly accelerate the process of getting to know other parishioners.