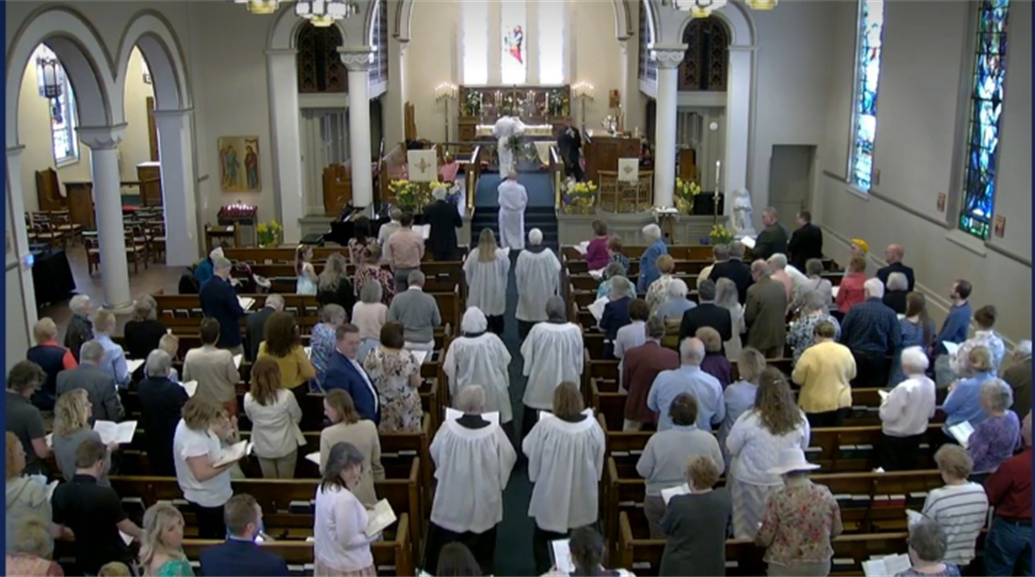 For over 180 years, St. Paul's Episcopal Church has been a vital part of the Jackson, Michigan community and a spiritual home for thousands of people over the years. We are a vibrant parish that has been transformed by the power of the Holy Spirit. We are comprised of young and old, working and retired people, who come from different ethnic and cultural backgrounds. We all share a common bond of love and mission in the name of the Lord Jesus Christ and we extend hospitality and compassion for all God's people. We invite you to come join with us on the journey!
We welcome all to our in-person worship services on Sundays at 8:00 am and 10:30 am.
Or click on the "Join Us" button below to worship with us live on Facebook each Sunday at 10:30 am or to access all our services at a later time. 
You do not have to have a Facebook account to view our videos.
New! You can also text to give!
To make a gift by credit card, text the word "give" to 517-901-7150.